MERRY CHRISTMAS 
A Big Merry Christmas and Happy New year from all of us here at Salty Fit. It has been such a great year for Salty Fit and all of you have made great improvements in the water. Let's hope 2018 can be even more successful with great things to come!
SEE OUT 2017 THE SALTY FIT WAY!
Don't let the silly season be an excuse to miss pool time. Salty Fit sessions will be running all the way up until the 30 Dec! Please see below for schedule or click here
WEDNESDAY 27 Lap Time 6:00 am
FRIDAY 29 Face The Waves 6:00 am
SATURDAY 30 Lap Time 1:30 PM
Advance Your Style 2:30 pm 
See you all down at the pool for your last session of 2017!
Our schedule will resume as usual as of the 2 of Jan 2018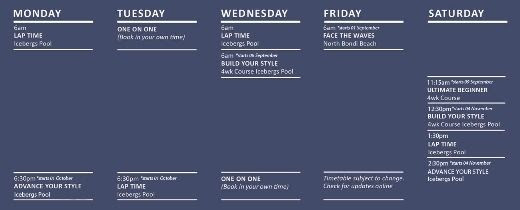 ---
NEW ROUND OF 4 WEEK COURSES  
Our next round of courses start the first week of January 2018.
Are you looking at a New Year's resolution you will actually keep?
Have you been telling yourself you want to fix your stroke for a while now?
Then, sign up to our 4 week Build Your Style course and finally, revamp your freestyle. Our coaches and around the clock support will keep you accountable and on track!
Ultimate Beginner  |   Build Your Style
---
Stuck on Christmas gift ideas? 
A Salty Fit gift voucher is the gift that keeps on giving! Is there anyone in your life yet to experience the love of swimming and the ocean? Why not start them on their swimming journey with a voucher to our Ultimate Beginner course or Build Your Style.
Our Salty Fit towel hoodie is another great gift idea!